Your Guide to General Liability Insurance
General liability insurance protects businesses from the liability risks they face every day. General liability insurance for business can provide financial protection if a customer or client, vendor, business partner, or anyone outside the company sues the business for costs associated with bodily injury or property damage. That includes covering legal fees and settlements as outlined in the policy and up to the policy's limit.
Also called commercial general liability insurance coverage, this type of policy is essential for every business, large or small. Without it, the cost of one incident could destroy a company's financial stability and the livelihood of its owners and employees.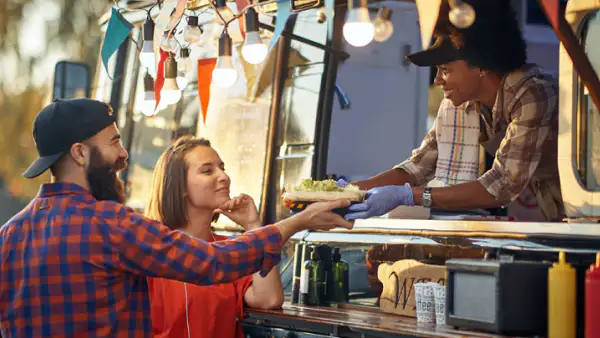 Why Insurance Companies Offer General Liability Insurance for Business
Historians credit Benjamin Franklin with founding the first insurance company in the U.S. in 1752. It offered fire insurance to homeowners who were members of a "contributorship."
As a tool for protecting individuals from the consequences of physical losses, it was different in multiple ways from today's general liability insurance coverage. Still, the core principle was the same: shielding policyholders from the potentially devastating financial repercussions of an event.
Fast forward to today, when it's common for people who feel a business has caused them economic harm through an injury or property damage to sue that company. Unfortunately, even a small incident—a minor injury to a delivery person dropping off packages at your location, for example—can lead to significant legal expenses when lawyers, the court, and jurors get involved. You may end up with a large attorney bill for your defense even if you aren't found liable.
Recognizing this, insurers like biBERK offer general commercial liability insurance to protect business owners. And because many people—from employees and their families to customers—may rely on a small business, we're protecting them, too, by helping the company keep its doors open in the face of costly lawsuits.
Is General Liability Insurance Required by Law?
Shielding your business financially may be the most apparent reason to carry general commercial liability insurance, but it isn't the only one. For instance, small businesses and independent contractors in certain industries, like construction, may be legally required to find the best general liability insurance for small business. 
Some clients may also require the businesses they work with to prove they have general liability insurance since that helps insulate the client from legal defense costs and damages. In addition, it's not uncommon for commercial landlords to require business tenants to have general commercial liability insurance coverage before signing a lease.
What Does General Liability Insurance Cover?
General liability insurance policies provide financial protection in four areas: customer property damage, non-employee bodily injuries, product liability, and personal and advertising injuries.

check

Customer property damage. If your employee accidentally damages a customer's home, for example, this aspect of your general liability insurance for business may cover the cost of repairs. 

check

Non-employee bodily injuries. General liability insurance coverage can protect your business if it's found liable for someone's physical injury. The example frequently given is customer slip-and-fall accidents at your location when, for instance, you've failed to mop a wet floor. 

check

Product liability. If a product you make or sell harms people or property, this aspect of general liability insurance can cover legal or medical expenses associated with the incident.

check

Personal and advertising injuries. General liability insurance can pay legal costs related to bodily injuries and advertising injuries. The latter are things like libel (publishing a false accusation about a person or business), slander (making false or damaging statements orally), and copyright infringement (using another's protected works).
What are General Liability Policy Endorsements?
You can customize your general liability insurance coverage to address specific business risks by adding what are called endorsements. These policy add-ons enhance or modify the policy's coverage and don't adversely affect the general liability insurance cost. biBERK offers these general liability policy endorsements:
Liquor liability. This add-on covers liability from the selling, serving, or furnishing of alcoholic beverages. For example, it can provide coverage if a court finds your business liable because you served a visibly intoxicated person who subsequently caused a car accident.
Cyber liability. A cyber liability endorsement protects your business if a computer hack or data breach occurs and the perpetrator steals sensitive client or customer information and commits fraud. It can also provide coverage for regulatory action defense if a government agency requires you to appear in court.
Contractors installation, tools & equipment coverage. This add-on protects your property, tools, and equipment while at a job site, in transit, temporarily in storage, or during installation.
Employee benefits liability. This endorsement provides financial protection if you make a mistake in administering your employee benefits program. For example, it can provide coverage if you forget to add an employee to your medical insurance, they're later denied coverage by the plan, and consequently sue you.
Employment-related practices liability. If an employee sues your business over alleged inappropriate workplace behavior (such as wrongful termination, harassment, or discrimination), this add-on can cover the costs.
Hired and non-owned auto liability. This endorsement protects your business when you or your employee drive a rented, leased, hired, or borrowed vehicle for business purposes, are at fault in an accident, and someone sues the business as a result.
One of our licensed insurance experts can help you determine whether you should add any endorsements to your general liability insurance policy and discuss with you the overall general liability insurance cost you will have to pay.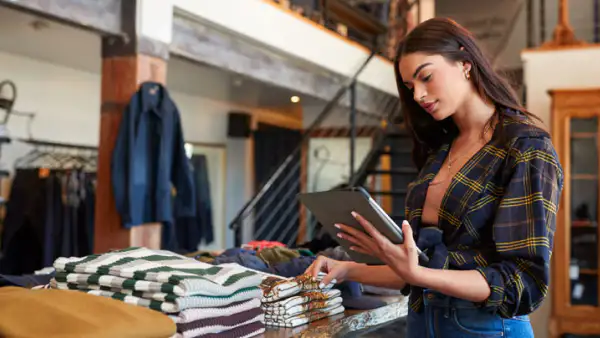 Who Needs General Liability Business Insurance?
Virtually any company can benefit from general liability business insurance. Coverage is particularly important if your business:
check

Works in person with clients or customers

check

Has a physical space visited by non-employees

check

Is required to have general liability insurance coverage before entering into a contract

check

Uses third-party locations for your business activities

check

Represents your client's business

check

Uses contractors on projects

check

Sells a physical product to customers
A related and equally important question is, "When do I need general liability insurance?" The answer is you need it right as you start your business.
Not surprisingly, you can't purchase a general liability policy after an incident has occurred and then file a claim to cover that incident. It's what's called an occurrence policy, meaning an incident must occur during the policy term to be considered for coverage.
Unfortunately, it's common for business owners to wish after the fact that they had a general liability policy the minute they opened their doors. Instead, they end up with a significant out-of-pocket expense.
What Does General Liability Insurance Cost?
General commercial liability insurance is very affordable, especially considering the amount of protection it provides—with typical limits of hundreds of thousands of dollars or more. biBERK's premiums start as low as $27.50 per month, which can be as much as 20% less than policies from other business insurance companies. That's because we work with businesses directly rather than through brokers.
Your general liability insurance cost is based on several factors like the size and location of your company, the type of work you do, etc. But you can get an instant online quote to know your exact cost.
For a few hundred dollars per year, you can rest easy, knowing that if the unexpected happens, you won't be stuck with a huge bill.
What's Involved in Purchasing General Liability Insurance?
One of the great things about working with a company like biBERK is that we're focused not only on protecting you financially but also on making it easy for you to get the general liability insurance coverage you need.
As noted above, you can obtain an instant quote on our website. Then, you can purchase and manage your biBERK policies online, as well. Plus, if you should ever have to report a claim, you can also do that conveniently online.
How do I Prove I Have General Liability Insurance?
It's common for clients, business project partners, or landlords to request proof that you have general liability insurance. Getting a record of your coverage is easy.
biBERK can provide policyholders with free Certificates of General Liability Insurance. Also called a Certificate of Insurance (COI), this document is available from our website. All you have to do is visit the Certificate of Insurance page, click Get a Certificate, and follow the instructions. This is another way we make small business insurance simple for our customers.
In some instances, a business associate may want to see themselves listed on your insurance certificate as what's called an additional insured. If that's the case, we can provide you with a customized COI. Simply call 1-844-472-0967, and we'll take care of that for you promptly.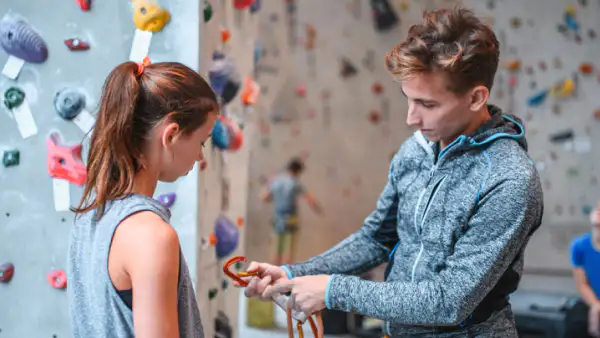 Is General Liability Insurance the Only Policy I Need?
One of the best things about how business insurance companies like biBERK offer coverage is that there are different policies to cover various risks. That means you don't have to pay for one comprehensive policy that includes coverage you don't need.
Instead, you can purchase only the financial protection relevant to your business. If a general liability insurance policy covers all the types of risk your business is likely to face, it may be all you need. However, many companies maintain other coverages, some of which may be legally required.
At biBERK, we offer seven types of policies you can choose from the create a solid insurance strategy:
General liability insurance. This policy provides broad liability protection, as described in detail above.
Workers' compensation insurance. States require this type of policy for nearly all businesses with one or more employees. (Check with your state workers' compensation authority to determine your requirements.) It protects workers—and by extension, your company—if a workplace injury, illness, or fatality occurs. The policy can cover the employee's medical bills and lost wages and can provide a death benefit to the person's family if they die.
Business owners policy. Often shortened to BOP, this policy combines general liability coverage with coverage for your company's property. On the property side, not only can it pay for repairs related to a covered claim, but it can also pay for things like the use of a temporary location and even lost income as your business recovers.
Professional liability insurance. Also known as errors and omission or E&O insurance, this type of policy is vital to businesses that provide professional advice or services. It can protect you if a client claims that you failed to meet the standards of your profession and your mistake hurt them financially.
Commercial auto insurance. This type of insurance can pay for the medical costs of others and your legal fees if someone driving your company-owned or leased is found liable in an auto accident. It also can cover damage to your vehicles.
Cyber insurance. This insurance, which you purchase as an add-on to a BOP, general liability, or professional liability policy, protects your business in the event of a system hack where someone has stolen sensitive information and is likely to use it to commit fraud.
Umbrella insurance. Insurance policies have an upper limit on what they'll pay for covered claims. An umbrella insurance policy (sometimes called a commercial umbrella insurance policy) can kick in if a claim exceeds another biBERK liability insurance policy—up to the umbrella policy's limit, of course.
Frequently Asked Questions about General Liability Insurance
Please explain how to get a general liability insurance policy.
It's simple and quick to get the correct general liability insurance policy when you choose biBERK to help support you and your company. Call and tell us about your requirements, and we can talk you through all your options.
Having the right level of protection is essential, so it's important to tell us everything you can about your company and your working arrangements so we can find the best range of policies to suit your needs. If you have any questions or queries about what we offer. we're happy to talk you through them all.
What do I need to apply for general liability insurance?
First, consider the amount of general liability coverage you require. It's crucial to think about what your business is worth and also what you can afford (though all our policies and coverage are affordable). If you're not sure how much you need or how much you can afford, think about the following factors.
How long have you been in business and what sort of business do you run? Have you ever needed to make a claim before? Where are you located and what industries do you serve? What other potential coverage options might you need?
What is the difference between general and professional liability insurance?
These two policies are similar in some ways but different in others, and it's important to know what the differences are. General liability insurance and professional liability policies cover different risk exposures. For example, if a client or a customer falls while visiting your commercial property and suffers a physical injury, general liability insurance can address that scenario. Professional liability insurance protects your business from the high cost of any alleged professional mistakes that end up causing a third-party a financial injury (meaning a loss).
Please explain how to file a general liability insurance claim.
Contact biBERK as soon as an incident occurs. Prompt notice makes it easier to act on and resolve claims. Make sure to have your policy details on hand. biBERK will need to know your name, contact information, the name of your business, the policy name, and the nature of your claim. We will ask when you first became aware of any incident, as this can affect your coverage. Ensure you've got funds set aside for your general liability policy's deductible.
If you don't know the answer to something, ask the insurance expert who is handling your case. Make sure you keep detailed records of all your actions. Also maintain records of any communication and correspondence with any other parties involved in the claim.
When is general liability insurance required?
It's important to note that most businesses will need general liability coverage and it isn't something that should be avoided to save a few dollars. The right level of coverage can mean the difference between receiving payment for your related expenses and paying them from your company's savings or revenues.
There can also be situations where other businesses or entities require you to have general liability coverage. These can include times when you sign contracts with others, if you rent out an office space or building, or if you need to apply for a professional license for anything work-related.
Tips to Obtain the Best General Liability Insurance for Small Businesses 
Business insurance isn't so much an expense as it is a valuable asset to your company. Consequently, you should decide where to get your coverage carefully—just like you would with your company's equipment or other physical assets. You should do your homework to determine who provides the best general liability insurance for small businesses.
Be aware that policy terms may sound similar among several insurance providers. However, the company behind the policy can vary greatly.
Here's a scenario you want to avoid. Imagine buying insurance from a small or newly established business insurance company only to discover when you need to report a claim that they may not be able to cover it or might no longer be in business. This can be problematic in instances of "late reporting and development."
That's a situation where, for example, someone suffers an injury at your location and doesn't initially try to hold your company liable. Then, when their condition worsens months or even years later, they file a lawsuit. If your insurer is no longer around, you can end up with a large financial obligation.
This scenario and others like it emphasize that you should work with a company with deep roots in the insurance industry and ample financial resources to pay claims. The company should also employ licensed insurance experts who understand its products and its customers' needs.
As a Berkshire Hathaway Insurance Group company, biBERK meets all those criteria. All of Berkshire Hathaway's major insurance subsidiaries are rated A++ by A.M. Best Company. As an organization, we have millions of customers and over 75 years of insurance experience.
What's more, Berkshire Hathaway paid $38 billion in claims in 2020. In short, biBERK will be there for you if you ever need to report a claim, large or small.
Best General Liability Insurance for Small Businesses: Affordable, Essential Protection
As a business owner, you have countless decisions to make and tasks to handle. Having adequate general liability insurance and other coverage from biBERK in place takes a significant concern off your list.
Should the unexpected happen, you'll have the support and resources of an industry leader behind you as you work to recover. And an incident that could have threatened your company's future becomes a footnote in your success story that fades quickly into the past.