How a Business Owners Policy and General Liability Insurance Differ
A business owners policy (or BOP) and a general liability policy have many things in common. For example, they both provide protection from financial liability for many types of incidents. This includes accidental damage to customer property and injury to non-employees on the policyholder's property.
Product liability, libel, slander, and copyright infringement can also be covered by both types of policies. However, a business owners policy provides all the protections of a general liability policy plus more.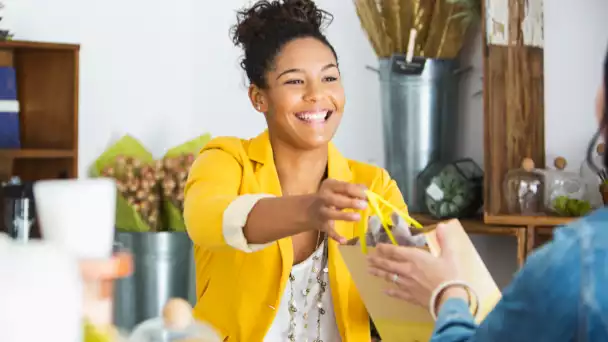 Enjoy Increased Security with Property and Liability Insurance
A business owners policy is also referred to as property and liability insurance. That's because in addition to the risks that the general liability portion of the policy covers, property and liability insurance also provides protection for:
check

Your property or leased space. When you have a BOP, the building you own is protected. You may also be asked by a landlord from whom you rent space to have coverage—a requirement that may be part of your lease. It's important to talk with your insurance agent about this type of "triple net lease" situation.

check

The contents of your building. The property portion of a business owners policy can protect your inventory, equipment, tools, and items belonging to other people that are in your care, custody, and control and have been damaged by you, an employee, weather, or a natural disaster. It can cover property that is stolen, as well.

check

Business income. In the event of a business disruption resulting from direct physical loss or damage to property at your insured location, you may be covered for the expenses needed to maintain and resume business. This includes net income, payroll costs, and even temporary business relocation.
A BOP can also provide add-on coverage for things like tools and equipment or money and securities, which would otherwise require you to have inland marine and crime policies. Bundling all of this into one policy saves you time and effort in the management of your coverage. It can also save you money.
Contact us about our property and liability insurance if you have questions about how it can benefit you.
What Does Commercial Property/Liability Insurance Cost?
Factors like the location and size of your business and your claims history affect your cost. But you can get a free commercial property/liability insurance quote online in just a few minutes.
General Liability and Business Owners Policy (BOP) Frequently Asked Questions
Our licensed insurance experts are always happy to talk with you, but answers to some of the questions people ask most frequently about business owners policies are below.
Can I purchase a business owners policy from biBERK without meeting in-person with a company representative?
Yes, you can. You can get a fast, free quote online, and if you choose to, make a purchase, manage your policy, and even report claims from our website, as well. 
What types of businesses should get a business owners policy?
Virtually any small or medium-sized company can benefit from the broad coverage provided by a business owners policy.
Can I customize my BOP?
Yes, you can. biBERK offers a number of different types of "add-ons" or "endorsements" for our business owners policies. These include cyber, hired and non-owned auto liability, employment-related practices liability, and employee benefits liability, to name a few.
Does biBERK sell property and liability insurance in my state?
biBERK sells small business insurance in all 50 states, and property and liability insurance in particular in most states. You can get specifics on our States Served page.