What are the Different Types of Liability Insurance?
In simple terms, legal liability means being "responsible or answerable in law; legally obligated." Businesses can be found liable for a wide variety of actions that affect others, and if they are, they may be required by a court to pay monetary damages to an individual or organization.
Every business faces types of risks that can expose it to liability. Fortunately, there are different types of liability insurance to address those risks and provide financial protection.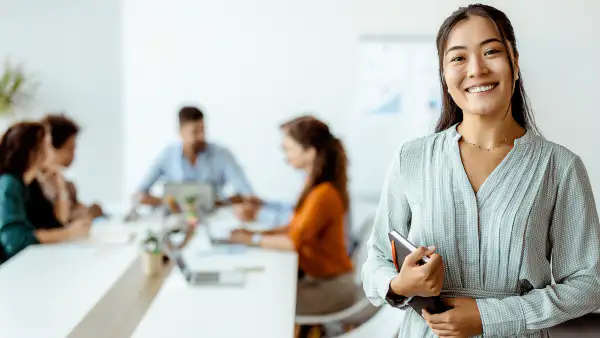 Understanding Liability Insurance Types
There are several liability insurance types. Some have "liability" in the name, and others don't. But all can be crucial when it comes to shielding your business from lawsuits.
biBERK offers these policies that can cover different types of liability:
General liability insurance. This type of insurance provides protection against many types of liability. This includes things like damage done to customer property by your employees, injuries sustained by visitors to your business location, harm caused by products you develop or sell, and so-called personal and advertising "injuries," meaning damage you do to another business by actions like stealing their advertising idea. 
Professional liability insurance. If your business provides professional advice or services to clients, they can sue you if they think your business is responsible for a financial loss that they suffer. For example, if you're an accountant and you make a mistake on a client's tax return that costs them money, you might be found liable for financial damages. Professional liability coverage, which is also called errors & omissions or E&O insurance, provides protection in the event of actual or alleged unfulfilled duties, negligence, and errors.
Commercial auto insurance. Businesses that own or lease vehicles should have—and typically are required to have—commercial auto coverage. It protects the business from liability that can occur if an employee or other authorized driver of a company vehicle is found to be responsible for an auto accident that causes injuries or property damage.
Business owners policy (BOP).  Also called property & liability insurance, this type of policy conveniently combines coverage for company property with general liability protection in one policy. It also may cover damage to the property of others that's in your care, custody and control even if you are not liable for the damage.
Cyber insurance. This insurance can be added to a BOP, general liability, or professional liability policy. It helps cover costs related to system hacks or data security breaches in which sensitive information like client credit card data is stolen and fraud has occurred or it's reasonable to believe that it might occur.
Umbrella Insurance: An Added Layer of Liability Protection
Also referred to as commercial umbrella insurance, to distinguish it from personal umbrella insurance, umbrella coverage never exists on its own. It provides an added layer of financial protection on top of another biBERK liability policy.
Why is the extra protection needed? Every type of liability insurance—like most other business insurance policies—has a maximum limit that it will pay in the event of a covered incident. However, in some instances, the damages awarded in a liability lawsuit could exceed a policy's limit. That's when umbrella insurance is crucial.
For example, imagine that you have a $500,000 limit on a professional liability policy but you also have an umbrella policy to go with it. If you're found liable for $650,000 in damages, the umbrella policy can cover the $150,000 difference between your professional liability policy limit and the damages awarded. 
An Added Benefit of Many Types of Liability Insurance
An unfortunate fact about lawsuits is that if one is filed against your business, you have to offer a defense. That's true whether you've done something wrong or not.
Most types of liability insurance can cover defense costs. That way you aren't required to pay out-of-pocket to protect your business from claims—whether valid or baseless—by your clients, customers, or others.
Determining Your Cost for Various Liability Insurance Types
Many business owners are surprised when they learn how affordable the different types of liability insurance are. When you consider that the cost of even a simple liability lawsuit can easily be tens of thousands of dollars or more, these policies provide very cost-effective protection—not to mention, powerful peace of mind.
You can find out what you'll pay for different small business liability insurance policies by getting instant online quotes from biBERK. All you have to do is provide a little information about your business and we generate a quote for your insurance cost.
If you choose to buy a policy or policies, you can do that online, as well. Plus, you can manage your policies and report claims on our website for maximum convenience.
Be Sure to Protect Your Business From all Types of Liabilities
Even if you run your business carefully, liability lawsuits can happen. But if you've got the right liability insurance, those lawsuits don't have to create a large financial burden for your company.