What is Covered by a Commercial Auto Insurance Policy?
The vehicles you use for conducting business are insured separately from your personal vehicles. Business vehicles should be protected under a commercial auto insurance policy, which covers:
check

Bodily injury

check

Property damage

check

Medical payments, no-fault, or personal injury

check

Uninsured and under-insured motorist

check

Comprehensive physical damage

check

Collision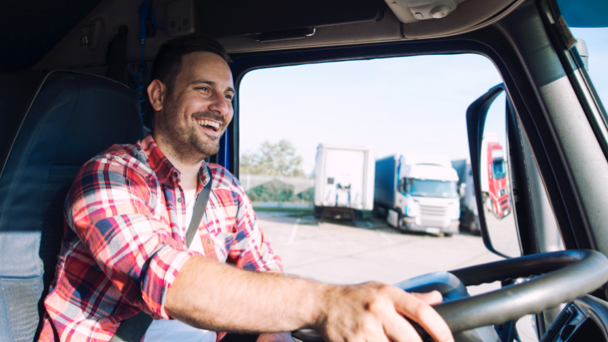 Commercial auto insurance is similar to personal auto insurance in many ways, but a commercial auto policy may have very different eligibility criteria, definitions, coverages, exclusions, and liability limits.
Vehicles covered by commercial auto insurance can include:
Cars
Pickup trucks
SUVs
Vans
Box trucks
Truck tractors
Food trucks
Trailers
Service utility trucks
Dump trucks
What Does Coverage Cost? Get a Commercial Auto Insurance Quote Online.
A number of factors are assessed when determining the cost of your commercial auto insurance. They include things like the types of vehicles, what the vehicles are used for (transporting goods, transporting people, etc.), how much you drive, where you drive, where you keep vehicles when they're not in use, information about the people who will be driving the vehicles (including their driving records), and your claims history. The coverage limits and deductibles you choose are also a factor.
The best way to estimate your cost is to get a commercial auto insurance quote online.
What Kinds of Businesses Need Commercial Auto Coverage?
Virtually any type of company that uses vehicles to conduct business needs commercial auto coverage. If your company owns a vehicle and uses it for business purposes, coverage is mandatory at at least the limits required in your state. Commercial auto coverage is often purchased by:
check

Contractors like painters and carpenters

check

Professionals like plumbers, electricians, and HVAC technicians

check

Sales representatives and real estate agents

check

Any business that transports goods or people for a fee
Who Offers the Best Commercial Auto Insurance?
When you're searching for the best commercial auto insurance provider, there are a couple of important characteristics. The first is the company's insurance rating. For example, biBERK is part of the Berkshire Hathaway Insurance Group, with all of our major insurance subsidiaries being rated A++ by A.M. Best Company and AA+ by Standard & Poor's Corporation. That means they display superior financial health and operating performance. Berkshire Hathaway Insurance Group has millions of satisfied customers, more than 75 years of insurance experience, and $38 billion in paid claims in 2020. 
Another important consideration when looking for the best commercial auto insurance company is, of course, cost. At biBERK, we insure you directly with no middleman or insurance broker. This is a more cost-effective approach, and it means you can save up to 20% on your coverage as compared to policies from other companies.
Does biBERK Sell Commercial Auto Insurance in My State?
biBERK provides commercial auto insurance in most U.S. states. Check out our coverage map to see if we offer policies in your state.
Frequently Asked Questions About Commercial Auto Insurance
What is commercial auto insurance?
Commercial auto insurance protects the cars, vans, or trucks you use to conduct business. It covers collisions, property damage, personal injuries, and more.
How much does commercial auto insurance cost on average?
There are many factors that go into determining your commercial auto insurance cost. They include things like the types of vehicles your business uses, where and how much they're driven, where they're parked when not in use, the driving records of the people who will operate them, etc. If you purchase insurance from biBERK, our direct-to-you approach means you can save up to 20% over other insurance providers. For example, commuter/consultant use of smaller vehicles can cost $600 to $1,500 per vehicle per year. The cost to insure vehicles for for-hire trucking can be $5,000 to $15,000 per vehicle per year. Livery vehicles may cost $2,000 to $6,000 per vehicle per year to insure.
Will my rate go up if I'm involved in an accident in my covered vehicle?
There won't be an immediate increase. However, your policy is rewritten each time it's renewed, and your driving record (including whether you were at fault in any accidents you were involved in) is a factor in the new rate. Consequently, staying accident-free (ideally for three years or more) is to your benefit.
What drivers are covered by my small business auto insurance if they cause an accident while driving my vehicles?
Your policy can cover damage caused by your employees, family members, and others who operate your vehicles with your permitted use. (If someone steals your vehicle, damage they cause is not covered.) Everyone who drives your vehicles regularly should be noted on your commercial auto policy.
Does my commercial auto insurance cover things like tools that are stolen from my vehicle?
Only items permanently attached to your vehicle are covered. So, for example, a built-in tool box would likely be covered, but the tools within it would be excluded. Those items can be covered by other small business insurance, however.
Commercial Auto Insurance is Reassuring When You're on the Road for Work
There are many types of risk associated with operating a small company. At your place of business, you're able to minimize the risks to a certain extent. When you're operating a vehicle for work, using safe driving practices is helpful, but there are still many variables outside your control—the behavior of other drivers, road hazards, and weather conditions, to name just a few. 
Having adequate commercial auto insurance coverage can be reassuring to you and your employees, and can provide your business with important financial protection.