Workers Compensation Business Owner Coverage Requirements
Workers' compensation insurance is designed to cover medical costs and lost wages for employees who are injured or become ill on the job. If an employee dies as a result of a work injury, a workers' compensation policy can pay a death benefit to their family.
Also called workman's comp or workers' comp, this type of insurance typically is required by states for businesses that have employees. But if you're the owner of a business that's required to have workers' comp coverage for employees, do you have to cover yourself? Not always. In most instances, there's a workers' compensation owner exclusion you can take.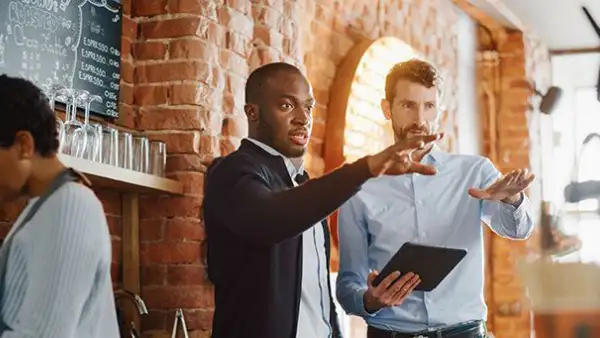 Workers' Compensation Owner Exclusion: Choosing not to be Covered
Workers' comp insurance rules and regulations vary by state. But, typically, business owners can elect to be excluded from coverage and forgo protection in exchange for lower costs.
It's important to note that exclusions are available only for owners and officers, with some states requiring a certain percentage of ownership. You must still provide workers' comp coverage for your employees.
Why Would an Owner/Officer Choose to not to be Covered by Workers' Comp?
Business owners and officers typically choose not to be covered by workers' compensation to save money.
A company's total payroll is essential in determining its workers' comp premium. If an owner's salary, which is probably significant, is deducted from the total payroll, the company's workers' comp insurance cost can be noticeably lower. If multiple company officers do the same, the company's insurance cost is even less.
Should You Choose to be Excluded From Workers' Compensation?
Just because you can be excluded from workers' comp coverage as an owner or officer doesn't mean you necessarily should be. Many business owners and officers find it helpful to have coverage, especially if they do hands-on work.
The financial protection it provides is especially important if they're actively involved in operations—like a construction business owner who performs work at job sites or a restaurant owner who takes an active role in the kitchen.
biBERK can provide a workers' comp quote with and without owner coverage for comparison.
How Does the Workers' Compensation Exclusion Process Work?
States have their own workers' comp regulations and exclusion processes. In most, you simply exclude yourself. In Florida and Virginia, you must submit an online request to the state.
What Does Workers' Compensation Owner Coverage Cost?
What you'll pay for workers' comp insurance coverage as an owner or officer depends on your role. It can cost under $100 annually if you don't do any physical labor. If you perform hazardous work, such as physical labor on construction sites, your coverage can cost thousands annually.

You can determine your specific cost with an instant, self-service, online workers' compensation quote. Then, if you decide to buy your workers' comp coverage from biBERK, you can purchase the policy, manage it, and report claims on our website, as well, for maximum convenience.
Essential Workers' Comp Insurance From a Trusted Provider
biBERK is a Berkshire Hathaway Insurance Group company. As an organization, we have over 75 years of insurance experience and millions of satisfied customers. Plus, we paid $38 billion in claims in 2020. That means if you ever need to report a worker injury, you can be assured that we'll be there for you and pay any covered claim promptly.
By purchasing workers' comp insurance from biBERK, you're getting reliable financial protection at a great rate. And knowing you've got biBERK behind you provides tremendous peace of mind and enables you to stay focused on operating a successful business.