Small Business Insurance in Florida
Simple and easy insurance for your Florida small business.
Tailored Business Insurance in Florida
biBERK is trusted by many companies for business insurance in Florida. We offer flexible policies to protect you from the many types of risk Florida businesses face.
We Cover all Kinds of Professionals and Businesses in Florida, Including:
Administrative support employees
Amusement businesses
Animal shelters
Appraisers
Assisted living and nursing homes
Automobile car washes
Aviation companies
Bakeries
Barber shops
Beauty salons
Bowling alleys
Breeding farms or stables
Building owner operations
Building raising companies
Burglar alarm installation/repair companies
Bus companies
Business consultants
Business contractors
Business marketing firms
Cabinet and trim installers
Car rental companies
Carpenters
Carpet, rug, and upholstery cleaners
Caterers
Certified financial analysts
Child care providers
Claims adjusters
Clothing stores and other retail
Colleges
Commercial cleaning services
Commodities and security businesses
Computer programmers
Concrete construction companies
Conduit construction companies
Courier services and messengers
Domestic service contractors
Electrical contractors
Engineering and architecture firms
Fruit and vegetable vendors
Furnace and air conditioning companies
Glazier services
Group home operations
Health and fitness centers
Home and commercial carpet installers
In-home health care providers
Indoor stone and marble installers
Insurance companies
Insurance inspection companies
IT consultants
Janitors
Lawn and garden services
Legal services and lawyers
Marketing and advertising firms
Masonry experts
Nightclubs, bars, and lounges
Painting companies
Patrol and detective agencies
Photographers
Physicians and osteopaths
Plumbers
Public relations firms
Real estate companies
Restaurants
Sales executives
Small appliance repair
Telephone and telegraph companies
Towing companies
Trash collection services
Travel companies
Traveling auditors and accountants
Trucking companies
Vehicle repair shops
Veterinary hospitals
Why Choose biBERK for Your Business Insurance in Florida?
We're the experts when it comes to small business.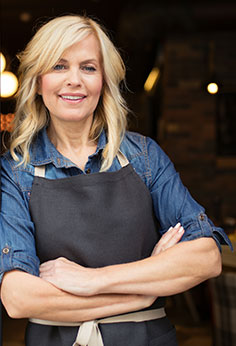 Save Time
Get a quote for small business insurance in Florida entirely online or speak with one of our insurance experts right away for help getting a quote, buying a policy, or answering any questions you may have.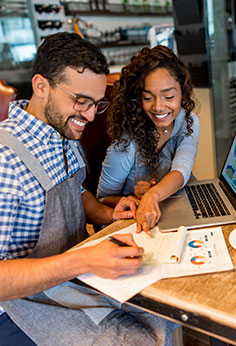 Save Money
We insure your small business directly, without a middleman or insurance broker, so we pass that savings on to you—up to 20% less than policies with other insurance companies.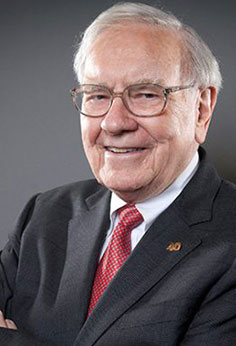 Experienced
We're part of Warren Buffett's Berkshire Hathaway Insurance Group with millions of satisfied customers, more than 75 years of insurance experience, and $38 billion in paid claims in 2020.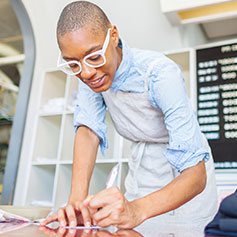 Why is biBERK Better for Workers' Comp in Florida and Other Policies?
Whether it's workers' comp in Florida or other small business insurance, we're often less expensive and easier to do business with than other insurance companies. That's better for you in many ways. We're also part of the Berkshire Hathaway Insurance Group, the nation's largest insurance company in terms of assets. You may know Berkshire Hathaway as the company started by Warren Buffett. Mr. Buffett began as a small business owner, and he's dedicated to providing small businesses with services and value that can help them grow.
Requirements for Small Business Insurance in Florida
Every employer is required to carry workers' compensation insurance in Florida. Even if you only have one employee, you're still required to carry workers' comp. Also, contractors must have workers' compensation insurance in Florida for any work they do, even if their headquarters is in another state. You can receive substantial fines and criminal penalties if you're caught doing business without workers' comp in Florida.
Corporate Officers or LLC Members
Coverage is not required for corporate officers or LLC members. However, you must take steps to receive an exemption. For contractors, there is a $50 fee to file an exemption, so be prepared to pay that online.  All other types of businesses are not subject to a fee. To exclude an officer or LLC member from workers' compensation coverage:
Click Apply for or Renew an Exemption.

Proceed as prompted by the website and print 
the exemption certificate after you've completed.
Send the copy of the exemption certificate to customerservice@biberk.com or fax to 203-654-3613. Failure to complete this exemption process will result in an increase in your premium.
Other Policy Considerations
Many contracts require a general liability policy and/or a professional liability policy. Even if your customers, clients, or partners don't require you to carry specific policies, it's recommended that you carry policies to cover any part of your business that could be at risk. For example, a BOP can cover wind and hail damage to your property caused by hurricanes and damage caused by sinkholes. Financially protecting your company is one of the smartest business decisions you can make.
What Does Business Insurance in Florida Cost?
Insurance costs take a variety of factors into consideration, including your industry, the size of your business, your desired coverage, and any claims you've had in the past. For that reason, the cost of insurance can vary largely for different small businesses.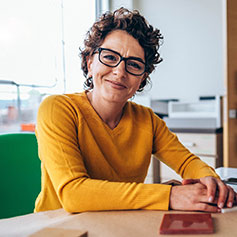 Frequently Asked Questions About Small Business Insurance in Florida
Am I required to have small business insurance in Florida?

keyboard_arrow_down

---

By law in most states, you must have workers' comp insurance if you have employees. If your business owns or leases vehicles, then by law you may have to carry commercial auto liability insurance at set limits. Many other types of insurance are required to get contracts, with a few niche industries having coverages required by law.

How long does it take to get small business insurance in Florida?

keyboard_arrow_down

---

Getting a business insurance quote and then paying for one or more policies is fast and easy. It can take as little as five minutes. And your coverage is instant once you complete the process.

Can I set up my policy to be paid automatically when premiums are due?

keyboard_arrow_down

---

Yes, our autopay feature is easy to activate and signing up gives you one less task to worry about.
Small Business Insurance in Florida in Three Simple Steps
Get a Quote
Fill out a form online or give us a call to tell us about your company. You'll have a quote in as little as five minutes.
Buy a Policy
Complete your purchase and make payments online or over the phone. You can pay your premium all at once or in monthly installments.
Get a Certificate
Download an instant Certificate of Liability Insurance immediately after purchasing a policy.
Get a Quote Today
Trust biBERK for business insurance in Florida and save up to 20%.