Medical Malpractice Insurance Policies
Ensure your health care business is properly and fully covered.
Protect Yourself and Your Business With Medical Malpractice Insurance
Allied health care companies and professionals face a wide range of business risks—from lawsuits to employee injuries to equipment damage. Fortunately, medical malpractice insurance (also called professional liability insurance) and other types of coverage can provide financial protection.
At biBERK, we offer business insurance policies at savings of up to 20%. In addition to medical malpractice insurance (which we offer to many professionals, but not to physicians or surgeons), we provide other policies like workers' compensation, general liability,  business owners policies or BOPs (sometimes called property & liability insurance), commercial auto, umbrella, and cyber insurance. Just complete a simple form online to get an instant quote, or talk with one of our licensed insurance experts if you have questions. With biBERK, you can also purchase a policy, manage it, and report claims online for ultimate convenience.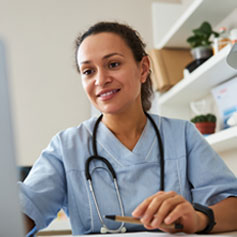 Medical Malpractice Insurance and Other Coverages
Medical malpractice insurance is crucial for allied health care providers. It can protect you if you make mistakes in the services you provide and a patient or client sues you.
For accidents, you need workers' comp insurance to cover your employees and general liability to address lawsuits from patients and others. A BOP can cover the cost of certain types of liability plus damage to your equipment or facility, while data breach-related liability can be covered by cyber insurance. If you travel in business-owned or leased vehicles, you should have a commercial auto insurance policy to address liability issues and vehicle damage.
Many Health Care Providers Need Medical Malpractice Insurance and Other Policies, Including:
Acupuncture therapists
Alcoholism counseling
Ambulance services
Animal hospitals and shelters
Applied behavior analysis therapists
Art therapists
Assisted living facilities
Audiologists
Behavioral health therapists
Biomedical research labs
Birthing centers
Blood banks
Certified registered nurse anesthetists
Chiropractors
Clinical research coordinators
CPR training providers
Dance therapists
Dental hygienists and technicians
Dietitians and nutritionists
Doulas
Emergency medical technicians (EMTs)
Family therapists
Health care aides
Health care technicians
Home health aides
Hospice care facilities and providers
Imaging diagnostic services
Laser hair removal providers
Licensed clinical social workers
Licensed practical nurses (LPNs)
Long-term care facilities
Marriage counseling services
Medical labs
Medical spas
Mental health counselors
Midwife services and midwives
Nurse practitioners
Nursing homes
Pharmaceutical sales
Pharmacists
Physical therapists
Psychotherapists
Registered nurses
Retirement centers
Senior home care providers
Speech therapists
Veterinarians
X-ray services laboratories
Medical Malpractice to Cyber Insurance: 7 Types of Coverage
At biBERK, we offer seven different types of allied health care insurance. Depending on your location and other factors, certain types might be better for you than others.
Why biBERK for Medical Malpractice Insurance and Other Coverage?
We're the experts when it comes to allied health care insurance coverage.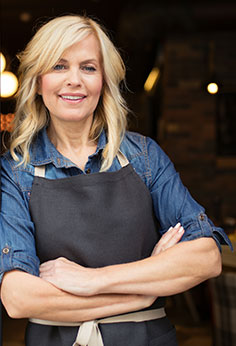 Save Time
Get a quote entirely online or speak with one of our insurance experts right away for help getting a quote, buying a policy, or answering any questions you may have.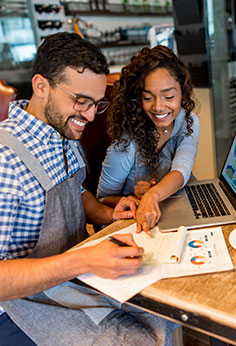 Save Money
We insure your small business directly, without a middleman or insurance broker, so we pass that savings on to you—up to 20% less than policies with other insurance companies.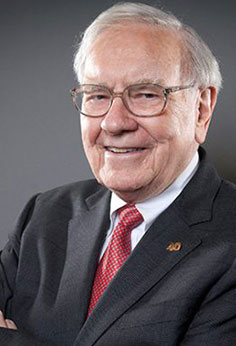 Experienced
We're part of Warren Buffett's Berkshire Hathaway Insurance Group with millions of satisfied customers, more than 75 years of insurance experience, and $38 billion in paid claims in 2020.
Frequently Asked Questions (FAQs) About Small Business Insurance
Do you offer medical malpractice insurance to physicians and surgeons?

keyboard_arrow_down

---

No, we do not provide medical malpractice insurance for physicians and surgeons. However, we offer medical malpractice policies to many types of health care professions. And we provide other important insurance coverage (general liability, etc.) to health care businesses and professionals of all kinds.

Do I need medical malpractice insurance?

keyboard_arrow_down

---

You may be required by your employer, state, or other entities to have medical malpractice insurance. You should check with the appropriate authorities regarding your requirements. Our licensed insurance experts may also be able to provide guidance.

Am I required to have small business insurance?

keyboard_arrow_down

---

Business insurance requirements vary by profession and location. For instance, in most states, you are required by law to have workers' comp insurance if you have employees. If your business owns or leases vehicles, you typically must carry commercial auto liability insurance at set limits. These are just a few examples.

How long does it take to get small business insurance?

keyboard_arrow_down

---

Getting a business insurance quote for a medical malpractice insurance policy, for example, and then purchasing coverage can take as little as five minutes. Your coverage is active very quickly—within a day or two in most cases—and you can obtain a Certificate of Insurance (COI) immediately.

Does biBERK offer small business insurance in my state?

keyboard_arrow_down

---

We offer business insurance in all 50 states. Check out our coverage maps for details on policy availability by state.
Get a Quote Today
See why biBERK is your best option for medical malpractice insurance and other allied health care insurance when you obtain your free quote online.