Do I Need Small Business Liability Insurance?
Does your business need small business liability insurance? In short, the answer is, "Yes." Also called general liability insurance (or often just GL), this coverage protects your company from the financial burden caused by a number of common business risks. That includes bodily injuries to non-employees, damage to someone else's property, product liability, and what are sometimes called "personal and advertising injuries"—things like slander, libel, and copyright infringement. 
Small business liability insurance usually is not required by law. However, it's often needed to lease a space from a tenant or get a contract to do work on someone else's property. Even if coverage isn't required, having it can keep the costs related to an incident from causing your company financial distress. They can be as high as tens of thousands of dollars—which you might have to pay out of pocket if you don't have insurance. GL coverage can give you peace of mind that lets you sleep better at night.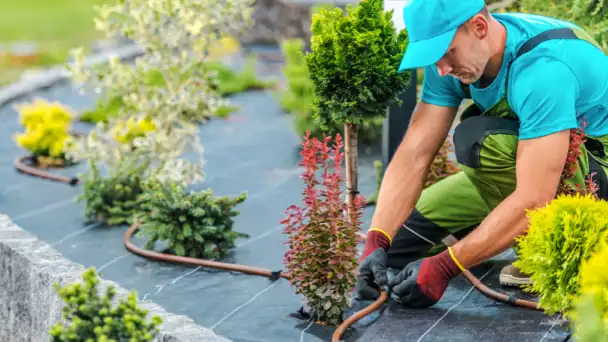 What Does General Liability Insurance Cost?
At biBERK, general liability policies start at $275 annually with as little as $28 down. The best way to determine your specific general liability insurance cost is to get a convenient online quote. That quick and easy process takes into account many aspects of your business: your industry, company size, physical location, longevity, and claims history to name a few. 
As you look at your estimated general liability insurance cost, it's also important to keep in mind the value you get from a policy. The unfortunate truth is that the cost of one significant incident is more than many companies could bear without insurance. With the right GL policy, however, a lawsuit that might otherwise put you out of business is covered.
Why Should I Get Coverage From a Liability Insurance Company?
As the U.S. Small Business Administration points out, getting adequate coverage from a liability insurance company protects your company from "accidents, natural disasters, and lawsuits that could run you out of business." In particular, you should consider small business liability insurance if:
check

You're required by a client to have coverage. In some cases, you must have liability insurance in order to bid on a job or be awarded a contract. 

check

You use or have access to a customer's property. Damage to that property at a job site or at your location can be covered by general liability insurance. 

check

You conduct business face to face. If someone gets hurt and needs medical attention at a meeting at your place of business or your client's, liability insurance can help cover the cost of treatment. 

check

You sell a physical product to customers. Product liability lawsuits can be expensive, and insurance can help defray those costs. 

check

You advertise your products or services. It's easy to accidentally use phrasing that's covered by another company's copyright or trademark. If you do, you could face a lawsuit, and liability insurance may cover your defense costs.  

check

You work at third-party locations. If someone other than an employee of your company gets injured on a job site that you oversee, your coverage can address the medical costs. 

check

You operate your business without a physical location. Even "virtual" businesses face risks like some of those noted above (product liability, slander, libel, etc.), so you need to have sufficient financial protection. 
One or more of the conditions above apply to most small businesses. Consequently, it's a good idea to consider liability insurance.
4 Things Small Business General Liability Insurance Does Not Cover
Small business general liability insurance provides vital financial protection for many of the challenges businesses face. However, there are certain things it doesn't address, typically because they fall under other types of policies. This includes:
Professional services like providing expert advice. A professional liability (or errors and omissions) policy is designed to address those types of risk.  
Employee injuries. When a staff member is hurt or becomes sick on the job, workers' compensation insurance can cover the associated costs. 
Accidents in business vehicles. Commercial auto insurance provides protection when you have vehicles that are used for work purposes.
Loss of sensitive information. Your loss of personally identifiable data that results in fraud or a reasonable expectation that fraud may occur can be covered by a cyber insurance policy.  
A biBERK insurance expert can provide more information about these types of policies and help you decide if you need them. All you have to do is answer a few questions about your company, and they can work with you to develop a financial protection plan for your business.
What Kinds of Businesses Need General Liability Insurance?
The list of industries and types of businesses that need general liability insurance is long. Some of the many include:
Health care businesses
Contractors
Janitorial services
Food service companies
Landscapers
Retail stores
Marketing firms
Vehicle repair shops
Restaurants
Construction companies
If you're wondering if small business liability insurance is right for your company, chances are it is. And our insurance experts are happy to answer your questions so that you're well-informed when you decide to obtain or forgo coverage.
Why is biBERK Considered a Top Business Insurance Company?
biBERK is part of the Berkshire Hathaway Insurance Group, with all of our major insurance subsidiaries being rated A++ by A.M. Best Company and AA+ by Standard & Poor's Corporation. That means they display superior financial health and operating performance. Berkshire Hathaway Insurance Group has millions of satisfied customers, more than 75 years of insurance experience, and $38 billion in paid claims in 2020.
In addition, we make it simple to get a quote, purchase a policy, get a Certificate of Insurance, and file claims all online. Not only does this save you time, our direct-to-you business model increases efficiency and lowers costs, and we pass along savings of up to 20% to you.
When It Comes to Liability Insurance, Knowledge is Power
Every business owner should learn more about the types of small business insurance available and the companies providing the coverage. Even if you choose not to purchase a policy immediately, you'll have the information you need when the time comes. And, of course, it simply feels good to check the box on "Look into small business insurance."
Contact us at your convenience—we're here to help!