Small Business Insurance: What Do I Need for My Company?
Starting a small business can be very professionally and personally rewarding. However, operating a company of any size involves risk. Natural disasters, accidents, professional errors, and employee injuries are just some of the events that can occur at any time and threaten your livelihood and that of your employees. Small business insurance helps protect your company from financial loss when problems arise.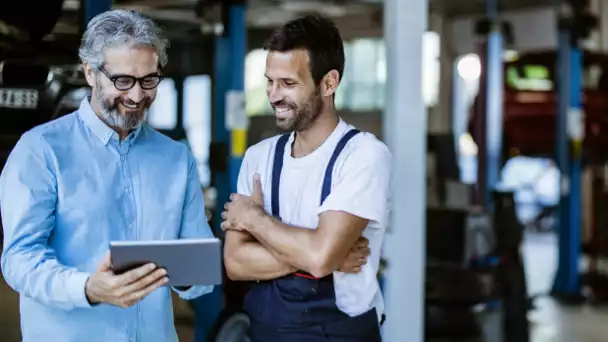 Types of Insurance for Small Business You Might Need
Companies in many industries need insurance for small business risks they face. Typically, you'll need more than one type of small business insurance to address all the challenges you face. This may include:
Protect Your Business With Support from a Trusted Business Insurance Company
Even small businesses with few employees or none at all face business risks. That's why finding the right business insurance company is so important. 
For instance, biBERK is part of the Berkshire Hathaway Insurance Group, with all of our major insurance subsidiaries being rated A++ by A.M. Best Company and AA+ by Standard & Poor's Corporation. That means they display superior financial health and operating performance. Berkshire Hathaway Insurance Group has millions of satisfied customers, more than 75 years of insurance experience, and $38 billion in paid claims in 2020.
That expertise enables us to provide comforting small business insurance coverage in three easy steps online:
1. Answer a few questions to get a business insurance quote.
2. Choose your policies and pay online.
3. Get fast coverage and download your Certificates of Insurance.
The process is simple, but if you want to talk with a licensed insurance expert, we're happy to assist you both before and after you purchase a policy.
What Does Small Business Insurance Cost? Getting a Quote is Easy!
Managing expenses is important to all companies, but especially those with tighter budgets. What does small business insurance cost? That depends on multiple factors, including your industry, number of employees, revenue, types of physical assets (buildings, cars, etc.), and payroll. Your claims history also will affect your policy cost. Companies with fewer claims typically pay lower premiums.
With biBERK, you can get a fast and informative small business insurance quote online. Whether you choose to purchase a policy right then—also online—or file the information away, it's very reassuring to know what small business insurance costs and how valuable it can be to your company.
Frequently Asked Questions About Small Business Insurance
What types of small business insurance do I need?
Every business is different, so we're best able to answer that question after learning about your company. However, general liability insurance is needed if customers visit your premises, and errors and omissions insurance is important for individuals or businesses that provide a professional service or advice. If you have assets like equipment and furniture, or if you own buildings, a business owners policy (also called property & liability insurance) is important. And if you have employees, you'll need a workers' compensation policy.
Am I required to have small business insurance?
By law in most states, you must have workers' comp insurance if you have employees. If your business owns or leases vehicles, then by law you must carry commercial auto liability insurance at set limits. Many other types of insurance are required to get contracts, with a few niche industries having coverages required by law.
How long does it take to get small business insurance?
Getting a business insurance quote and then paying for one or more policies is fast and easy. It can take as little as five minutes and your policy is issued immediately for the effective date.
Does biBERK offer small business insurance in my state?
While we offer professional liability insurance in all 50 states, the answer regarding other coverage depends on the type of insurance and the state. Our coverage maps are a quick and easy way to see if we can provide you with a particular type of policy.
Can I set up my policy to be paid automatically when premiums are due?
Yes, our autopay feature is easy to activate and signing up gives you one less task to worry about.
Protect Your Company With Small Business Insurance Today
Enjoy the peace of mind that comes from knowing your business and employees are protected from risk. Get a quote today.