Do I Need Errors and Omissions Insurance?
Small business owners who provide professional advice or services often ask, "Do I need errors and omissions insurance?" The answer in virtually all cases is, "Yes, you do." Errors and omissions insurance (sometimes written as E&O or E and O insurance) is professional liability insurance that protects businesses from claims by clients that the company's employees made a mistake or neglected certain required actions.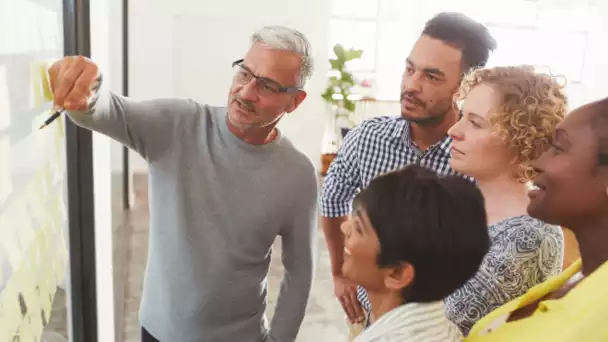 What is E and O Insurance?
E and O insurance covers both legal costs and settlements for lawsuits related to professional advice or services up to the policy limit. It can provide coverage in the event of actual errors and omissions but also allegations that prove to be unfounded. If you have a question about how much coverage you need, a licensed E and O insurance expert can help you choose the right limit.
What's Covered by Small Business Professional Liability Insurance?
Another name for E and O insurance is professional liability insurance. What's covered by small business professional liability insurance? It can cover a number of business risks that your company faces every day, including things like:
check

Errors you or your employees make

check

Omissions or failing to take actions you should have

check

Negligence, meaning you didn't use proper care in performing a task

check

Inaccurate advice

check

Unfulfilled promises

check

Failing to meet good faith standards

check

Libel and slander
Small business professional liability insurance can cover costs associated with these actions like court costs, lawyer fees, settlements and judgements, and administrative costs. If you don't have E and O insurance, you may have to pay these costs—which can run into the tens of thousands of dollars or more—out of pocket. Few small businesses can absorb these kinds of losses and continue to operate.
Who Needs Errors and Omissions Insurance?
If you provide what can be considered a professional service, if you give advice to clients, or if you're required by a contractual agreement, you should get errors and omissions insurance and maintain coverage. That description may apply to many different kinds of professions and businesses, including:
Insurance agents
Architects and engineers
Medical professionals
Home inspectors
Real estate agents and brokers
Accountants
Lawyers
Software developers
IT consultants
Veterinarians
Photographers
Contractors
Nonprofit organizations
Barbers and beauticians
Travel agents
Dog groomers
Business consultants
Personal trainers
Funeral directors
Graphic designers
Interior decorators
Journalists
Notaries
Printing companies
And many more...
Having errors and omissions insurance allows you to focus on your work since you know that if you or your team make a mistake, or a client alleges that you do, associated legal costs and judgements requiring you to pay for the cost of that mistake can be covered up to your policy limit.
E and O Insurance in Action
How does E and O insurance work? Here's an example. You're an architect and you design a building for a client. After you deliver the drawings and construction has started, the client discovers an error in your work that will have to be corrected. That delay creates a ripple effect, as it impacts the many phases of the construction project, requiring the revision of the entire timeline.
The client sues you for the cost of fees that the contractor and subcontractors will be charging them to shift the work schedule—a total of over $50,000. Your E and O insurance can help cover costs up to the policy limit.
What Does Small Business Professional Liability Insurance not Cover?
Small business professional liability insurance covers a wide range of mistakes that you or your team might make or be accused of making. However, as with all insurance, there are certain things that aren't covered, including:
check

Illegal acts or intentional wrongdoing. If you break the law in your work for a client or intentionally deceive them (e.g., you misrepresent the capabilities of the software program you develop for them), claims against you aren't covered.

check

Employee claims. Things like employee injuries aren't covered by errors and omissions insurance. You'll need a workers' compensation policy for those types of claims.

check

Claims from events that occurred before your policy's retroactive date. Only claims occurring after the retroactive date on your policy are covered. 

check

General liability claims. Claims made against your company by customers or other third parties related to bodily injury or property damage that are not caused by your professional advice are not covered by E and O insurance. A general liability insurance policy may cover them. 
Understanding what's covered by errors and omissions insurance and what's not covered enables you to perform your work and interact with clients confident that an actual or alleged error won't necessarily result in a financial crisis for your company. 
What Does Errors and Omissions Insurance Cost?
The cost of your errors and omissions insurance is determined by a number of factors. These include the location of your business, the level of risk in the type of work you do, your claims history, and your coverage limits (i.e., the most your policy will pay for a claim). For example, a small consulting or real estate firm might pay a few hundred dollars annually, a small insurance agency $500 to $1,500, and a small law firm or architecture/engineering firm a few thousand dollars. You can get a quote online, or over the phone with help from one of our E&O insurance experts. 
There are also steps you can take to keep your professional liability insurance costs down. For instance, providing ongoing training for your employees can reduce errors, and having a comprehensive and well-documented quality assurance process can help ensure that you catch mistakes that occur. 
It's also important to communicate clearly and frequently with your clients to ensure they're satisfied. Happy clients tend to be more inclined to work with you when problems arise rather than filing a lawsuit.
E and O Insurance Delivers Financial Protection and Peace of Mind
The financial protection you get from having the proper E and O insurance coverage is very important. But having the right policy provides an additional benefit: peace of mind. 
Knowing that biBERK has your back can be very reassuring. Even the most careful and detail-oriented people make mistakes from time to time. Those errors or omissions shouldn't threaten the financial viability of your company, and they don't have to. Learn more about professional liability insurance on our website or by contacting us at your convenience—we're here to help!