Real Estate Agent Insurance: Vital Financial Protection
If you're a real estate agent or own a real estate company, you need adequate insurance coverage for your business. There are various policies that together are often referred to as real estate agent insurance. They can protect your business from the costs associated with lawsuits and losses from things like property damage.
What are the available real estate agent insurance policies, what risks do they cover, and how much do they cost? We answer those important questions below.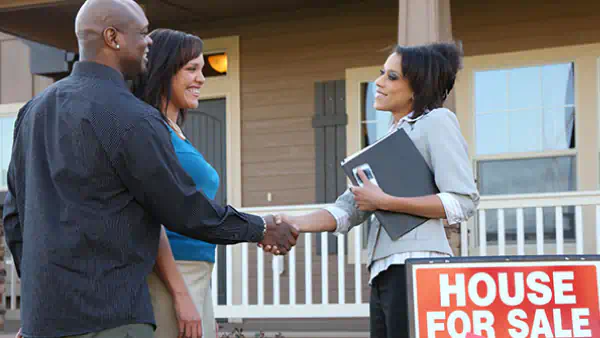 Examples of Business Risks for Real Estate Agents
If your business has never had an insurance claim, it's easy to think you never will. Maybe your industry peers also have never faced a lawsuit or a significant loss. With that background—and because you're busy running your business—researching and buying insurance for real estate agents may be low on your priority list.
However, the reality is that an incident can occur at any time. At biBERK, we cover all sorts of claims from real estate agents, including things like:
check

A real estate agent makes an error in writing an offer for a client and that individual suffers a financial loss as a result.

check

A client slips on a wet floor at an agent's office, breaks their wrist, and sues them for the cost of their medical bills and other expenses.

check

Cybercriminals hack into a real estate agency's network, steal sensitive information, and use it to commit fraud.

check

A real estate agency employee develops carpal tunnel syndrome from all the typing they do and needs surgery to correct the problem. They also need time off from work as they recover from the procedure.

check

A fire breaks out in a real estate agent's office, causing extensive damage to the structure and contents.

check

An agency owner driving to a meeting in an agency-leased vehicle runs a stop sign, striking another vehicle and injuring the driver.
Real estate agents and agencies that experience these types of common incidents are grateful they have affordable small business insurance that can cover the costs.
7 Crucial Real Estate Agent Insurance Policies
What types of insurance do you need to protect your real estate business? That depends on several factors. Our licensed insurance experts are happy to help you identify the risks you face and how best to cover them.
But all real estate agents and agencies need one or more of these seven essential coverages:
Errors and omissions (E&O) insurance. Also called professional liability insurance, this coverage can protect you if you make a mistake in the services provided to your clients, like missing a critical deadline, and they allege it caused them a financial loss.
General liability insurance. Also called commercial liability insurance, this type of insurance for real estate agents covers damages and legal costs associated with incidents like injuries to non-employees (slip-and-fall accidents, for example) and property damage. It also covers libel, slander, and copyright infringement. Plus, there are endorsements you can add to customize your general liability insurance policy, including cyber, hired and non-owned auto liability, employment-related practices liability, and employee benefits liability.
Business owners policy (BOP). Also called property & liability insurance, this real estate broker insurance policy combines general liability insurance with coverage for the space you operate out of and any property you need to run your business. It also covers business interruption, including lost income and costs to continue or resume operations following a covered loss. You can tailor your BOP with add-ons, including cyber, hired and non-owned auto liability, employment-related practices liability, and employee benefits liability.
Cyber insurance. Purchased as an add-on to a BOP, general liability, or professional liability policy, this type of coverage can pay for costs related to system hacks or data security breaches where someone steals sensitive information and uses it or is likely to use that information to commit fraud.
Workers' compensation insurance. If your real estate agency has employees, your state probably requires you to have workers' comp coverage. It pays for medical expenses and lost wages resulting from on-the-job injuries or illnesses. It can also pay a "death benefit" to the family of someone who dies at work.
Commercial auto insurance. If you have agency-owned or leased vehicles, this policy protects you if you're at fault in an auto accident that causes third-party property damage or injuries.
Umbrella insurance. Every real estate liability insurance policy has a maximum value that it will cover in the event of an incident. Umbrella insurance adds another layer of protection. It can cover costs that exceed the limit of another biBERK liability policy, up to its own limit.
Having adequate coverage provides one more important benefit: tremendous peace of mind. Real estate agents tell us they sleep better at night knowing that an incident doesn't have to create a large financial burden for them.
Real Estate Agent Errors and Omissions Insurance: Critically Important Coverage
As a real estate agent, you make decisions that have significant financial ramifications. In many cases, you're also dealing with buyers or sellers who are emotionally invested in the property. Consequently, the stakes are high and lawsuits are common.
So, while all the policies listed above are important, real estate errors and omission insurance is coverage you definitely should have. And in some states, like Tennessee, real estate errors & omissions insurance is required by law to keep your license active.
Knowing biBERK has your back if you're sued by a client over an alleged mistake lets you focus more on your job and less on your potential financial liabilities.
What Does Real Estate Agent Insurance Cost?
Several factors affect your real estate agent insurance cost. They include things like the size of your business, your claims history, and others. But, generally speaking, you can get hundreds of thousands of dollars in coverage (or more) for as little as hundreds annually.
To find out specifically what you'll pay, you can get instant, self-service quotes online at your convenience. You can also make purchases, report claims, and manage your policies on our website.
And if you ever have questions, our licensed insurance experts are here for you!